Single Pane of Marketing
All the apps you need for successful marketing. You are now ready to be a marketing hero for your company.
Website Design
Easy drag & drop capability, you can design your website in hours, not days.
E-mail Marketing
Create your marketing emails with drag & drop html designer and send them when you want.
Lead Automation
Create leads and prepare marketing automation program to nurture them.
Events
Events are good for marketing and qualified leads. Yes, you can do it in CloudOffix Marketing Cloud.
Surveys
Follow up customer satisfaction with the surveys you created in CloudOffix.
Live Chat
Chat is another channel for creating qualified leads. No need for seperate application.
Website Design
Design your websites easily with CloudOffix Website Builder and ready to use enterprise templates. You do not need any coding. Just drag & drop the blocks CloudOffix has. Not in days and weeks, but in minutes and hours, you can design a professional looking website. You can also put HTML forms on your website to acquire leads for your sales team. SEO tools are also ready to be used and integrate with Google for best ranking of your website. Your website is also mobile responsive.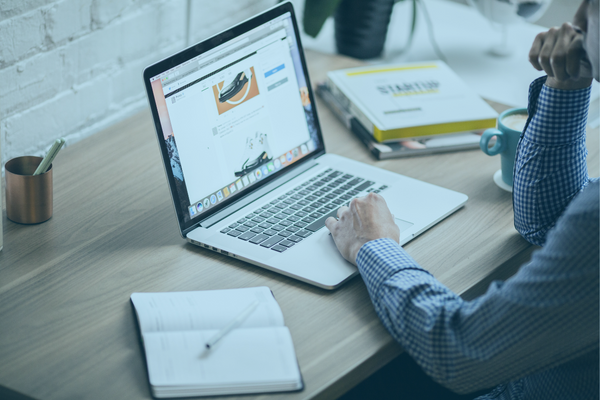 E-Mail Marketing
Email marketing is the center of successful marketing in todays business. With CloudOffix, you do not need third party apps for sending mass mailing. In this way, you do not need to import/export lists of contacts in every mass mailing. Send thousands of emails to your contacts and follow up who opened, clicked and visited your website. You can also create emails easily by using drag & drop email design editor in CloudOffix. Emails are also mobile responsive.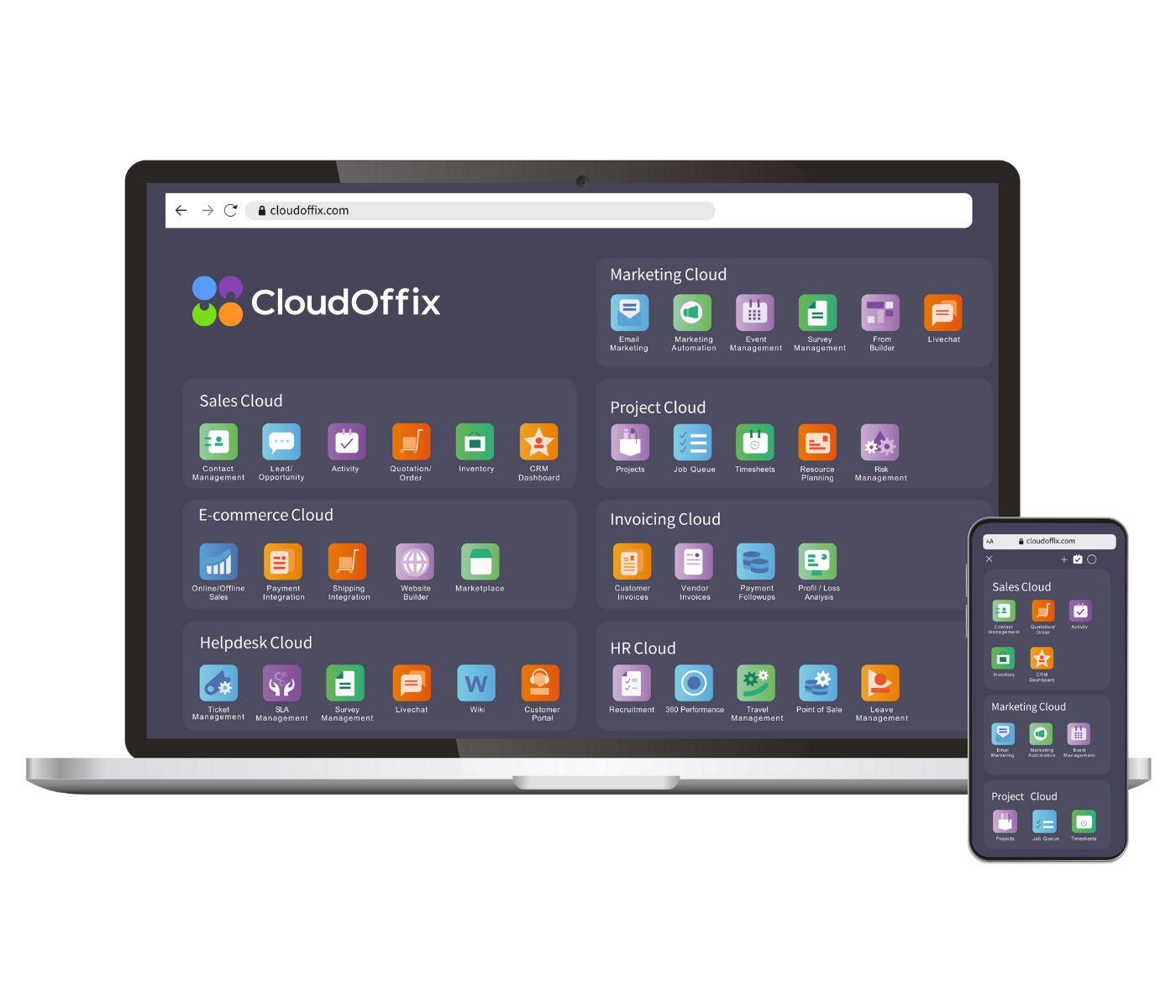 Marketing Automation
You can automate repetitive work in CloudOffix. Create automatic and targeted marketing campaigns by using Lead Automation. By this way, you can nurture your prospects in a predefined way. For example, you have a new lead from your contacts page. You can both assign this lead to a salesperson and manage an automatic marketing campaign for the same lead. During the campaign, CloudOffix can send automatic emails in 2 hours, then follow up emails 7 and 14 days later to nurture the lead automatically.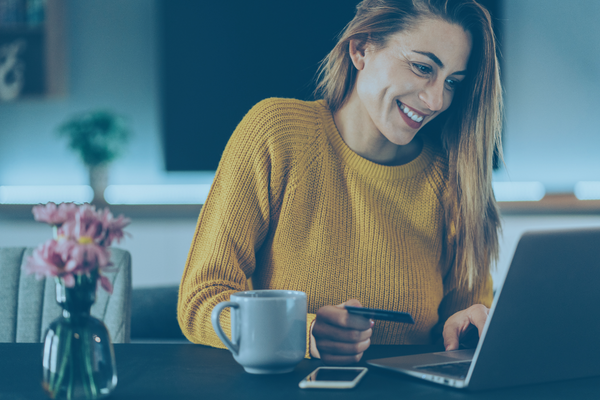 Events
In today's marketing, we do everything to acquire and nurture leads. Event organizations are key elements for this. You do not need to use separate apps for organizing events. In CloudOffix, you can organize both seminars and webinars. Easily create the event website and manage event registration. It is also possible to publish events as free or with fee. CloudOffix has all the features that you need for successful event organization from day one.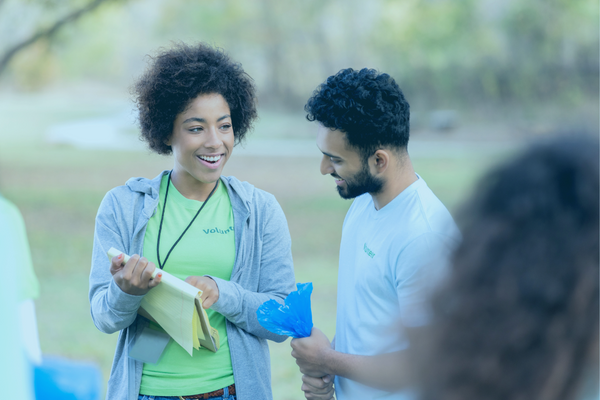 Surveys
Surveys are very important to get the real insights about your company from your customers, prospects and even from your team members. According to the feedback you get, you can see the performance of your company and have the ability to improve your inefficient processes in your company. You can easily create surveys according to your needs and publish on your website by using CloudOffix Website Builder.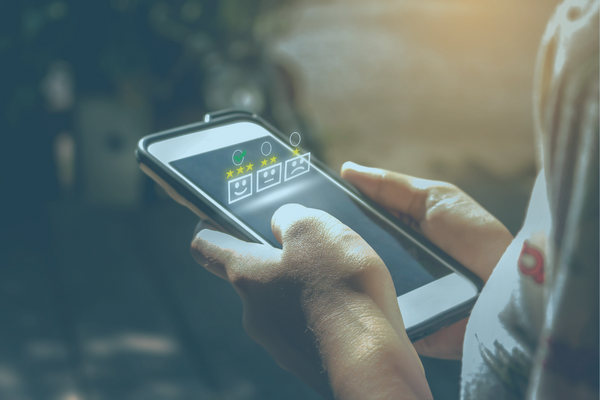 Live Chat
Customers are always looking for quick responses when they need you. By using Live Chat, you can answer customers or prospects questions in real time. You can either convert your visitors to leads or questions to support tickets easily. You do not need additional chat app to integrate on your website. CloudOffix Live Chat is ready to be used on your website. It is also possible to filter your visitors according to their IP addresses and provide live chat accordingly. It is also possible to prepare answer templates for your team to give accurate and precise answers to questions.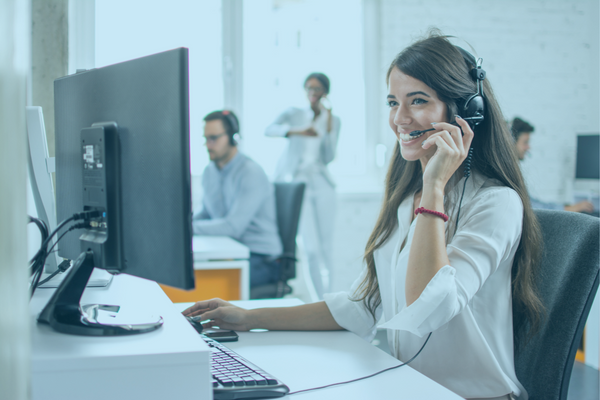 Visitor Tracker
Your website is up and running. Wouldn't you like to know if you have had any visitors? Just go into your website dashboard section and click 'Daily Visitors'. Our 'Visitor Tracker' allows you to see who has visited you website how many times. Once these visitors make contact and you have their contact details, CloudOffix makes the link between their previous visits for you. All you have to do is get the marketing ball rolling.
FIND OUT NOW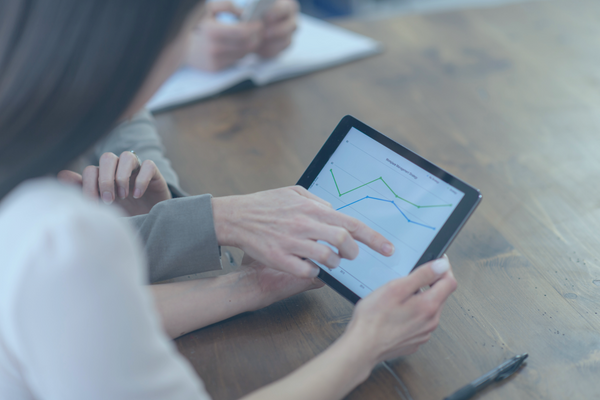 Full Integration with Sales Cloud
When separate marketing apps are used, silos are created between the Sales and Marketing team. In every marketing activity, there is a need for importing and exporting contacts. This is very time-consuming. Since customers are the center of every activity, everybody can be on the same page with CloudOffix. We encourage our customers to use the Sales Cloud and Marketing Cloud together.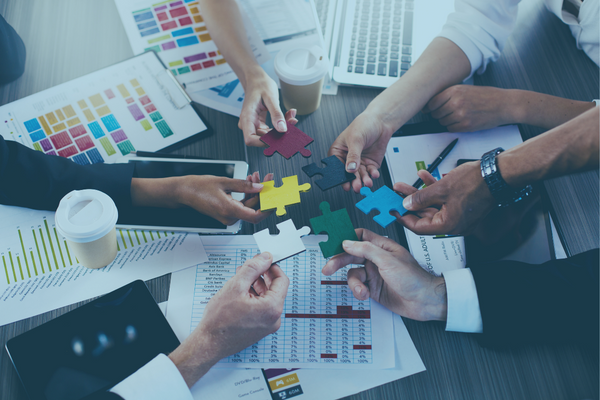 Marketing Cloud replaces;
Hubspot

Mailchimp

Pardot

Mautic

Marketo

Contant Contact

Get Response
Additionally,
Marketing Cloud includes;
Contact Management

Calendar Management

Email Marketing

Marketing Automation

Event Management

Livechat

Survey Management
Additionally,
Social Collaboration

Website Builder
Have you tried all other Cloud Marketing tools, but are not satisfied yet?