Partnership With CloudOffix
CloudOffix collaborates with top-performing partners to deliver exceptional services
to its clients worldwide. If you believe you are a top performer
in your field, join forces with CloudOffix .

BECOME A PARTNER


Benefits of Partnering With CloudOffix!
Trainings
CloudOffix provides support for training to its partners in a variety of ways including on-site and online technical trainings, sales techniques and strategies, and guidance from product consultants or sales representatives.


Growth

Expand your revenue streams and earn recurring commissions, enabling your business to grow and succeed.


Concurrent Licence

CloudOffix is the first and only cloud vendor that offers concurrent licensing together with per user license.


Offer a comprehensive range of business software solutions, become a one-stop-shop for your customers' needs.

Make it easy for your clients to find everything they need in one place.

Zero-cost, high-value partnership
Joining the CloudOffix Partner Program is free!

Access to a global community
Join a community of like-minded businesses and individuals who can amplify your sales, leverage industry knowledge, and accelerate your growth.

A team of support
Have access to a team of experts, including channel & customer success managers, product consultants, marketing associates, and support representatives.

Time-saving benefits
Don't waste time installing and configuring servers or dealing with single-purpose apps. Act faster than your competitors!

Low Code Development!
Develop new apps with ease for your clients!
CloudOffix Partners have access to a comprehensive range of tools and resources to help you grow their business, including enablement, training, digital marketing materials, a demo account, and support. They can have flexibility to position their business as a one-stop-shop for their customers' needs by offering an all-in-one customer experience solutions for sales, marketing, e-commerce, collaboration, project management, support, IT, and HR.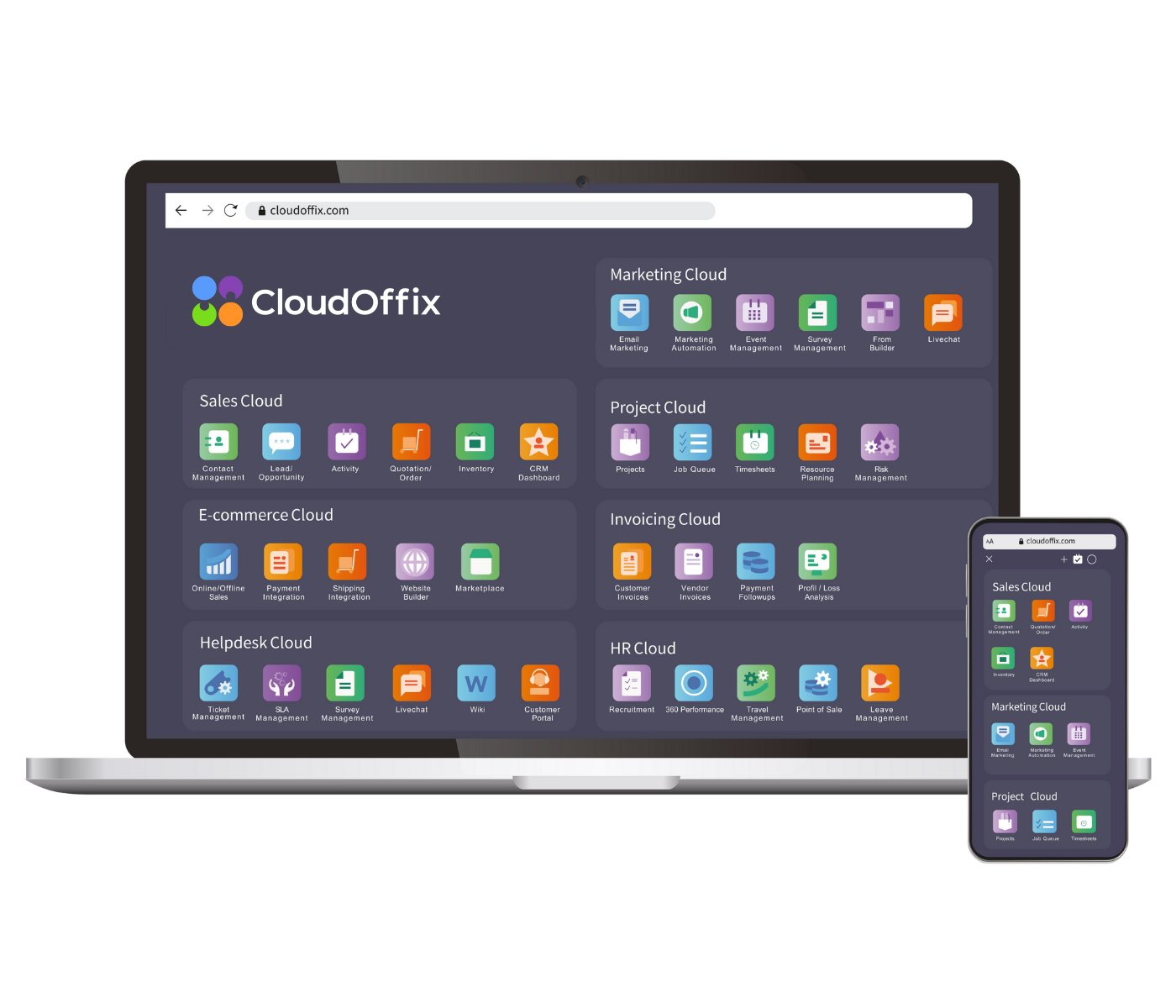 The world of CloudOffix offers numerous advantages!
Partnering with CloudOffix benefits both your business and your customers, resulting in mutually beneficial growth and a positive experience. It's a win-win situation for all parties involved. This partnership offers the opportunity to grow and succeed alongside a successful and innovative company!


It's time to reach new heights!
Get ready to take off on your journey to success by fastening your seat belt and preparing for takeoff!