CloudOffix
All-In-One CX Platform.
Say goodbye to legacy tools, paper-based processes and single-purpose apps such as CRM, Marketing, e-Commerce, Project, Helpdesk, Invoicing, HR & more.
Try For Free
or
Watch Video
Our Focus is Customers
In 2000s, Customer Relationship Management (CRM) is mostly about leads and opportunities and CRMs focus on managing your sales process. In today's world, you need more than managing sales process in order to achieve great customer relationship management. That's why we have created CloudOffix CX 360. With a complete 360° view of your customers, teams in different departments can successfully work together and grow your business.
Everything around customers in one single platform, CloudOffix CX 360.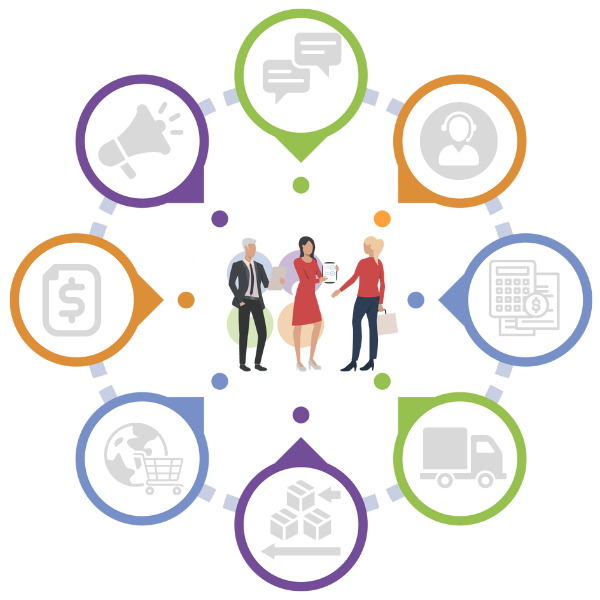 Powerful and Unique Features
---
No need to use siloed single apps for each of your needs.
You can manage all your business through a beautiful user interface.
CloudOffix CX 360 Portfolio
Each product in the CloudOffix platform is powerful alone, but the real magic happens when you use them together.
Become one of our hundreds of happy customers.

Want a bite? You're in the right place!