Fully Customizable Easy CRM Reporting
Improve Your Reporting with CRM Technology
Accurate CRM Reporting
Use the datasets collected in your CRM to retrieve the most accurate real-time reports through CloudOffix interactive dashboard. Not fond of out-of-the-box reports? Fully customized reports will help you.

Interactive Dashboards

Interactive dashboards allow users to manipulate the reports used to analyze data collected. They offer users the opportunity to manipulate the data as they wish. Your sales team can use goal progress reports to monitor their sales and make changes to their sales processes if need be. Sales reps can easily track activity through activity reports.

On-Demand Reporting

Although predetermined reports are handy to have, on-demand (ad-hoc), up to the minute real time data driven reporting is crucial sometimes. When a lead source enters your sales funnel, reports can show you whether they can become a qualified lead based on existing customer profiles.

Unlimited Customization

Standard reports and ad-hoc reporting are great features to have, but sometimes users may require something that is the beyond out-of-the-box features.

What are CRM Reports?
Reports communicate information which has been compiled as a result of research and analysis of data and of issues. Reports can cover a wide range of topics, but usually focus on transmitting information with a clear purpose, to a specific audience. CRM reports will help users make informed decisions regarding their sales pipelines, sales cycles,activities among many others. It will show them the light to make the necessary changes to their sales cycles to in turn provide the best customer service they can.
CRM Reports provide users the opportunity to track many aspects of their datasets. They can track whether they are meeting certain sales goals, track leads, activities and if this isn't enough, they can customize their own reports to suit their business requirements. It's not enough to have data if you don't have the right tools to be able to use them well and get optimum results. CloudOffix offers superb reporting, including fully customizable reporting, to help you get the most of your datasets.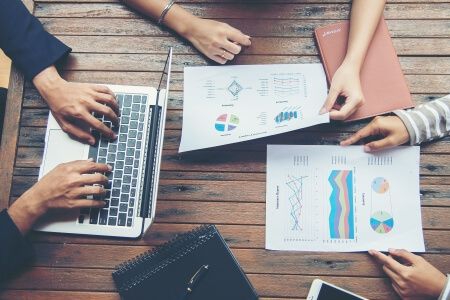 Interactive Dashboards
Having the freedom to manipulate reports as much as necessary is quite a handy feature to have in a CRM. Especially if you need to manipulate, and / or highlight datasets as you wish. Have all your data sets right in front of you to be able to make changes to aquire the most relevant report for you. Manipulate your pipeline reports to give you the most accurate information.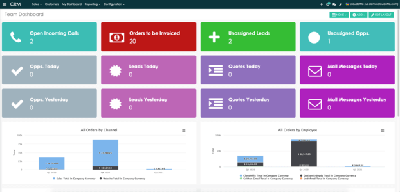 On-Demand Reporting
Most CRM's come with the built-in pre-defined standard reports. However, sometimes this isn't enough. At times, users need last minute, up to the minute reports. This is where on-damand or ad-hoc reporting provides the function to retrieve complete and up to the minute reporting on any dataset they wish.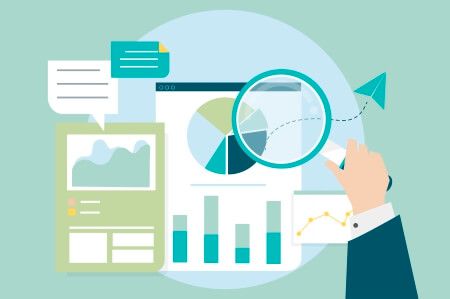 Unlimited Customization
Customization provides users with the opportunity to create reports that are totally relevant to their organisation's' needs. It also makes it possible for the reporting functions to grow and change along with their business.
Users can manipulate and change data sets to retrieve the most relevant ones they need for their sales forecasts. Perhaps there is a certain number of sales they are tracking for a certain customer. They can easily customize to get the reports they require to get the right type of sales reports they need.
Perhaps your sales team is examining a certain type of lead source and is wondering whether that type would ever become a qualified lead. They can customize their own type of report to track and forecast to be able to make an informed decision to either pursue or not.
Unlimited customization with CloudOffix, provides users the freedom to customize their reports to retrieve the most relevant one to their business needs.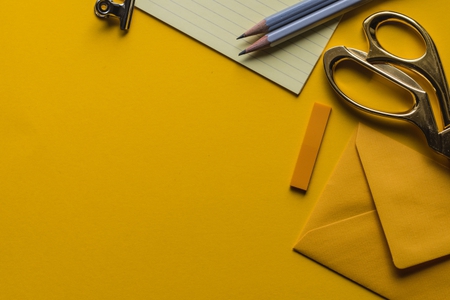 What Does CloudOffix Offer?
Looking for Fully Customizable CRM Reporting? You're in the right place!