Omnichannel Support
CloudOffix Helpdesk Cloud is an omnichannel helpdesk software solution that simplifies customer support operations and enhances the omnichannel experience.
Create Tickets at Any Channel

Customers or employees can create ticket via any channel such website, email, live chati or social media.
Collaborate with Team Members
Mit den Kollaborationsfunktionen von CloudOffix können alle Teammitglieder ihre Erfahrungen untereinander austauschen.
Follow up SLA's
CloudOffix Helpdesk Cloud allows for customizable SLA configuration, enabling businesses to define unique response and resolution targets for different customer categories.
Send Surveys
Automatically sends surveys to relevant parties when a ticket is closed with CloudOffix Helpdesk software.
Reporting & Analytics
CloudOffix helpdesk ticketing system allows for the analysis and reporting of all ticket details, response times, and survey results.
Integration with Other Services
Helpdesk ticketing system seamlessly integrates with Sales Cloud and Project Cloud, allowing for efficient collaboration and streamlined workflows.

Omnichannel Ticketing
The omnichannel ticketing system offered by CloudOffix Helpdesk Cloud and helpdesk software enables the seamless creation of tickets from various sources, such as incoming emails, live chats, social media accounts, website forms, and manual entry by agents. Tickets can be easily prioritized, categorized, and assigned to the relevant team members, providing a unified and streamlined approach to customer support. No need to switch between multiple tools! Manage customer interactions and deliver exceptional service across all channels!
FIND OUT MORE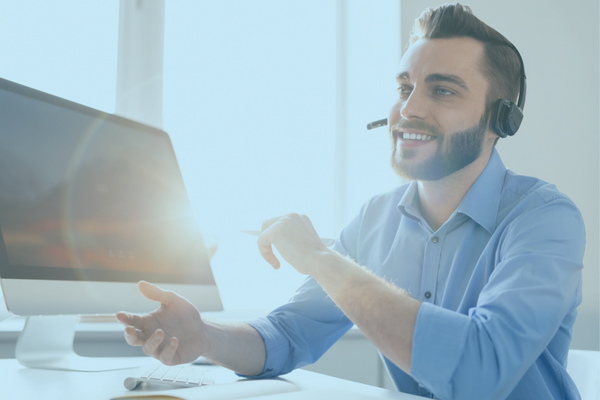 Kollaboration
With Helpdesk Cloud and its advanced ticket management capabilities, CloudOffix enables seamless collaboration among team members, enhancing transparency, efficiency, and productivity in customer support operations. The user-friendly interface of Helpdesk Cloud allows team members to easily share ideas about tickets, leading to successful collaboration and increased accountability. This results in improved customer support through enhanced collaboration and seamless communication.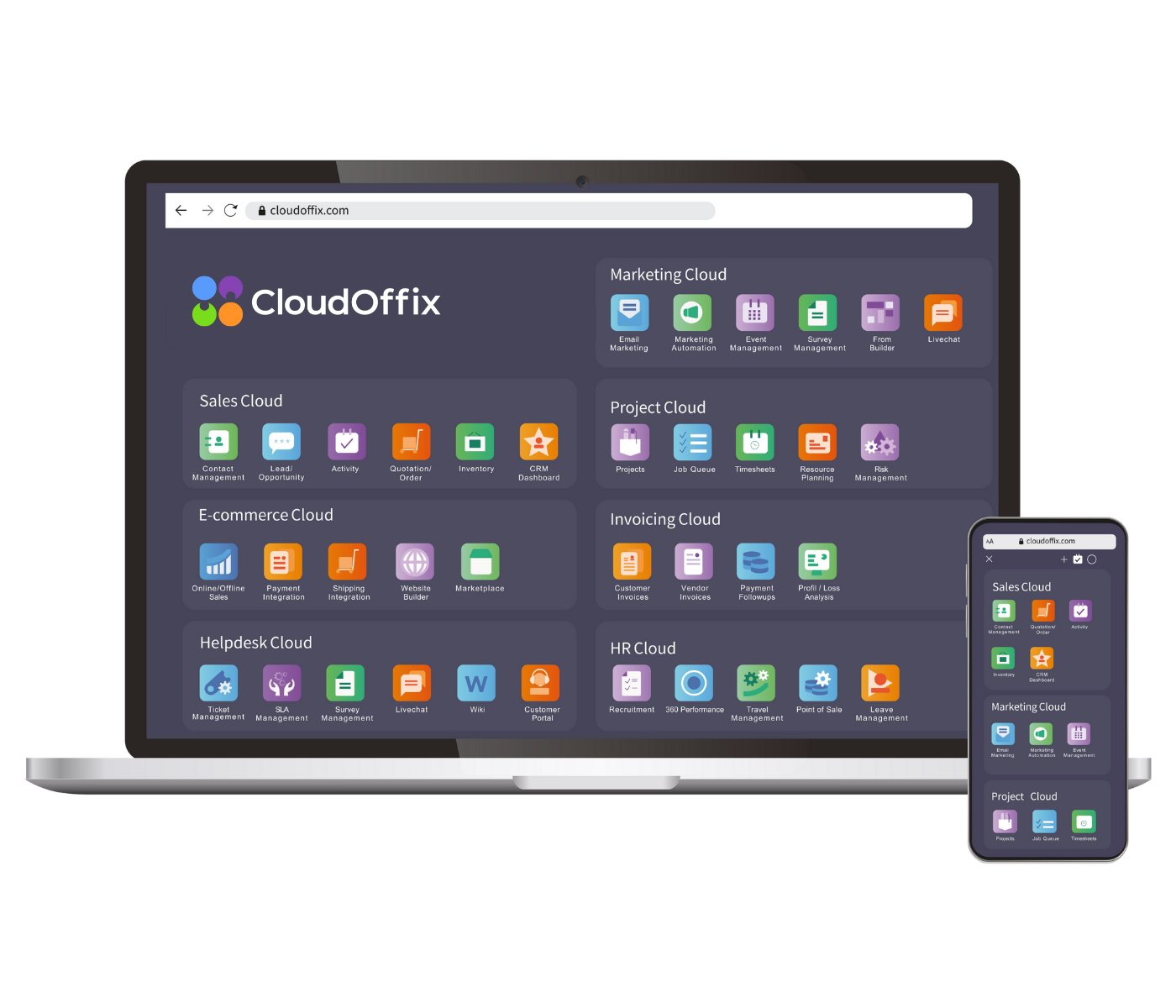 SLA Management
Helpdesk software, such as CloudOffix helpdesk ticketing system, empowers businesses to create and manage Service Level Agreements (SLAs) for their support operations. Businesses can define SLAs based on ticket category, urgency, and customer agreements to ensure that support requests are handled within specified timeframes. By regularly monitoring SLA compliance and setting up automatic reminders and escalations for agents and managers, businesses can maintain high levels of customer satisfaction and accountability.
Helpdesk software provides businesses with the necessary tools to optimize their support operations and enhance the total experience.
FIND OUT MORE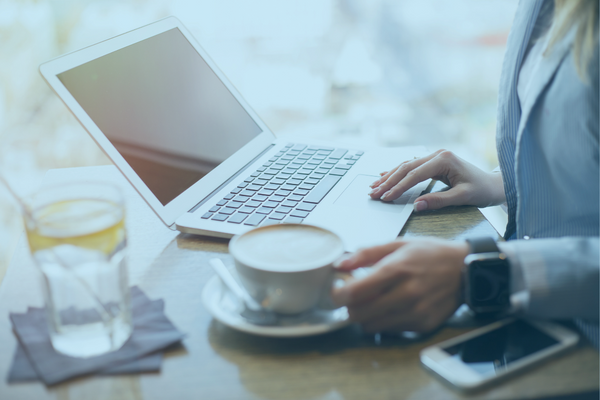 Kundenzufriedenheits-Umfragen
Helpdesk ticketing systems, such as CloudOffix Helpdesk Software, empowers businesses to prioritize the customer experience by requesting feedback from customers after every ticket. Helpdesk ticketing system enables businesses to send automatic surveys after closing each ticket, allowing them to gather valuable customer feedback and continuously improve their customer support operations. This feature in helpdesk ticketing system ensures that businesses are providing high-quality service to their customers and enables them to identify areas for improvement.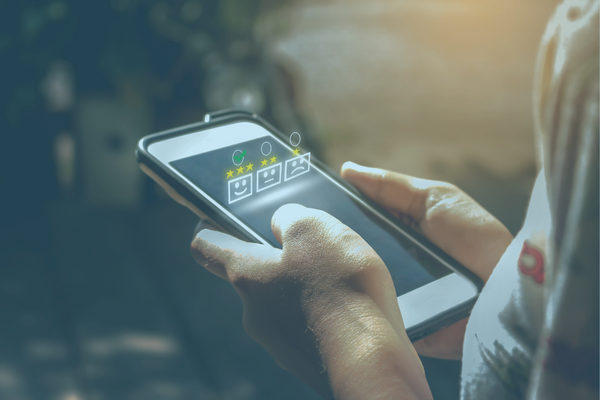 Berichte & Analysen
Reporting is a crucial aspect of analyzing your business, and CloudOffix Helpdesk Cloud provides the right tools to help you understand every detail in your sales, quotations, invoices, or activities. With easy-to-use graphical, listing, and pivot reports available in CloudOffix helpdesk software, you won't need another BI (Business Intelligence) solution to access all the necessary information. The helpdesk software provides direct access to important business data, allowing you to efficiently track and analyze key metrics for your business.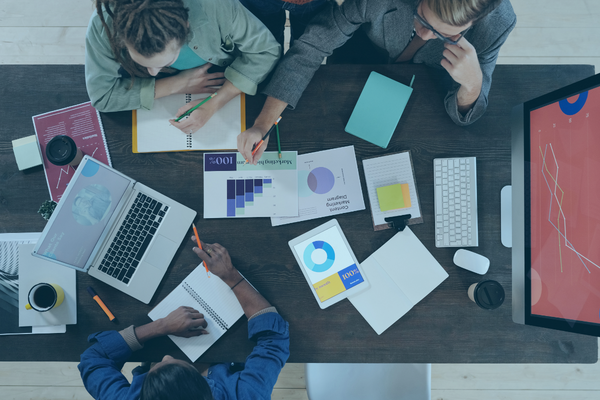 Helpdesk Cloud replaces;
Zendesk

Freshdesk

Zoho Support

Jira
Zusätzlich,
Helpdesk Cloud includes;
Ticket Management

Livechat

SLA Management

Self-service documentation
Zusätzlich,
Social Collaboration

Website Builder
Have you tried all other Cloud Ticket Management tools, but are not satisfied yet?