Digital HR Processes Simplified.
Eine Digitalisierungsstrategie beginnt mit der Digitalisierung von Personalmanagement-Prozessen. Jetzt sind Sie bereit, ein digitaler Marktführer zu sein.
Recruitment
Veröffentlichen Sie Ihre offenen Stellen direkt auf Ihrer Webseite und steigern Sie die Attraktivität Ihrer Firma bei den Bewerbern.
Reise- und Spesenmanagement
Employees can create their expenses within CloudOffix and send them for approval.

Travel Expense Management
No more losing receipts. Your travelling employees can enter their expenses into the system on the go.
Employee Database Management
Erstellen Sie Mitarbeiter direkt aus dem Bewerbungsprozess mit den richtigen Informationen im Organigramm.
360 Degree Appraisal
Mitarbeiter können ihre Ausgaben innerhalb von CloudOffix erstellen und zur Genehmigung einreichen.
Urlaubsmanagement
Mitarbeiter können alle ihre Urlaubsdaten sehen und einen Urlaubsantrag erstellen. Den Genehmigungsprozess kann er jederzeit nachvollziehen.
Recruitment
Advertise your open positions, accept incoming CV's and applications. Store CV's from your prospective employees in the one place so you can return to them during your next recruitment time. Conduct interviews and store Q&A's. Notify your candidates automatically during the interview process.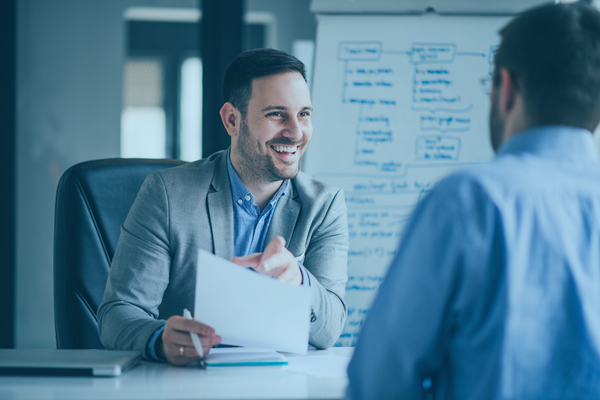 Reise- und Spesenmanagement
Die Reise- undSpesenabrechnung ist eine sehr mühsame Aufgabe für Mitarbeiter. Vor allem für Mitarbeiter, die sehr viel Reisen, haben nicht genügend Zeit, die Spesenabrechnungen einzureichen. CloudOffix Personalmanagement-Cloud macht diesen Prozess einfacher als je zuvor. Sie können ihre Ausgaben einfach über CloudOffix einreichen, sogar indem sie die Bilder ihrer Ausgaben an eine angegebene E-Mail-Adresse senden. Ihre Mitarbeiter sparen Zeit und nutzen diese für mehr Umsatz.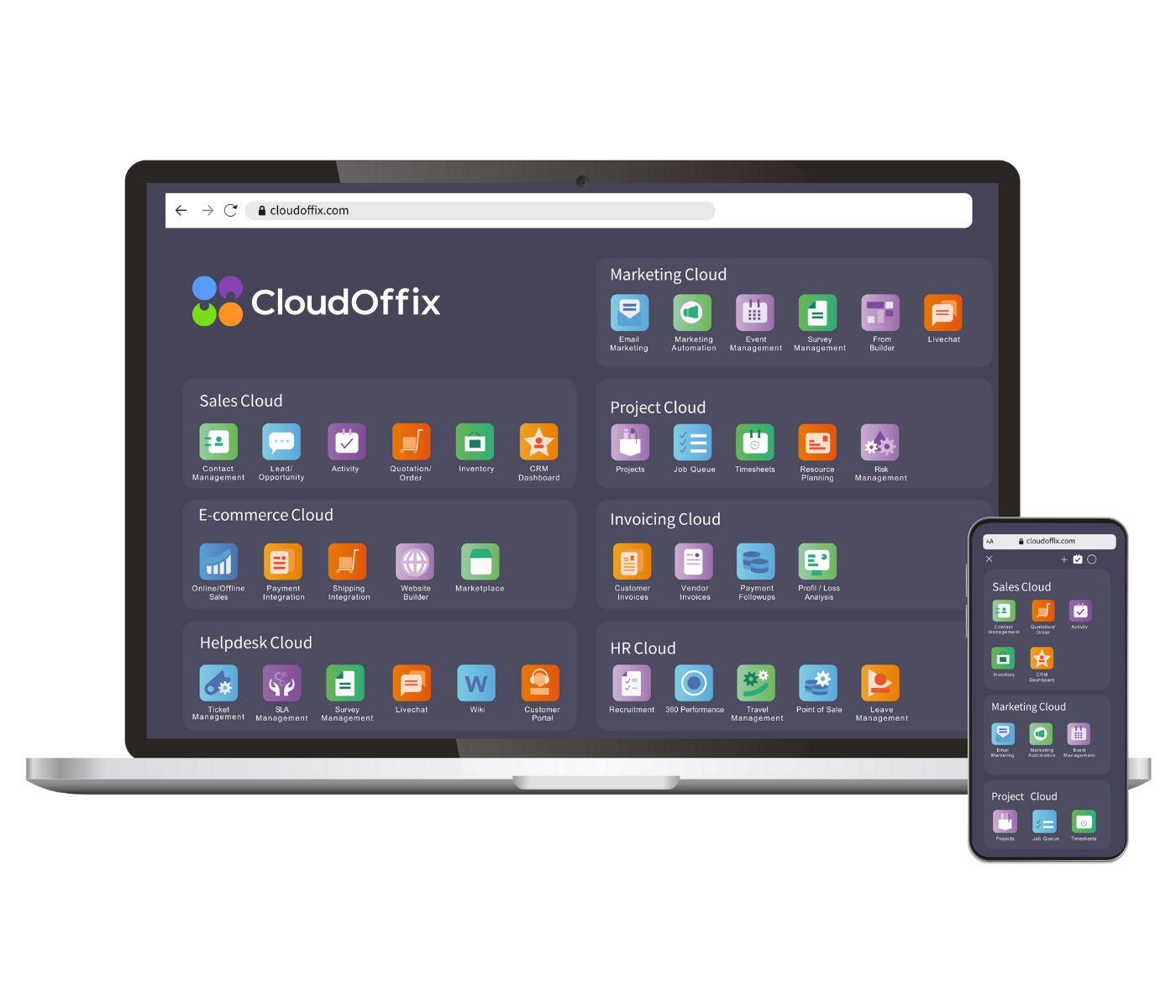 Travel Expense Management
The last thing busy employees want to do when travelling for work is to keep track of their receipts, enter them into the system when they return, and wait for approval. With CloudOffix they can quickly enter their expenses on the go through the mobile version and have it sent for approval even before they return from their trip or meeting.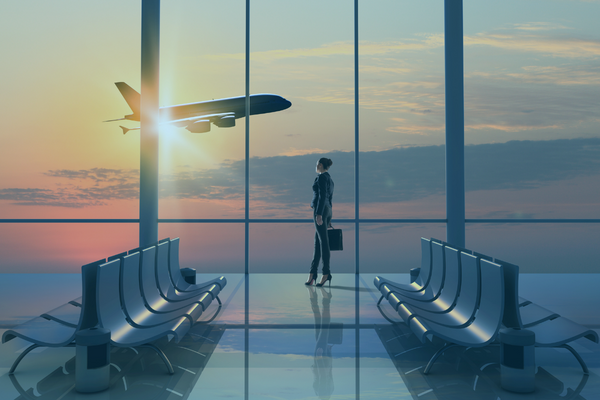 360 Degree Appraisal
Evaluate your employee or manager by the people in their circle such as their managers, peers, subordinates and even customers and vendors to get differing points of views. Send surveys to be completed to participants, send notifications to remind them, and get detailed reporting throughout the whole process.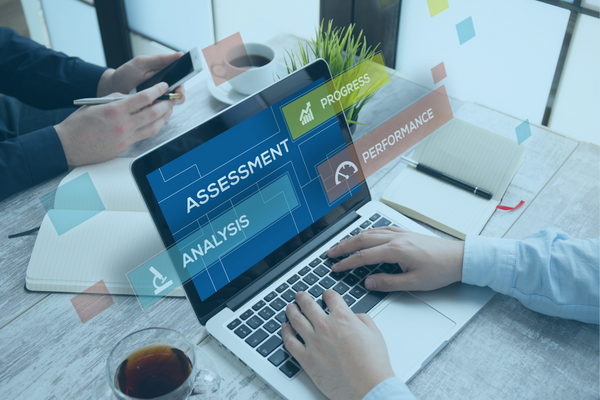 Urlaubs- und Abwesenheitsmanagement
Managen Sie Urlaubsanträge und –genehmigungen einfacher als je zuvor. Für den gesamten Prozess der Urlaubs- und Abwesenheitsmanagement benötigen Sie keine Excel-Tabellen mehr. Die Urlaubsarten und Zuordnungen können für jeden Mitarbeiter, jede Abteilung oder für das ganze Unternehmen festgelegt werden. Mitarbeiter erstellen ihre eigenen Urlaubsanträge und der Genehmigungsprozess beginnt. Nach der Genehmigung werden Urlaubstage auch in freigegebenen Kalendern angezeigt.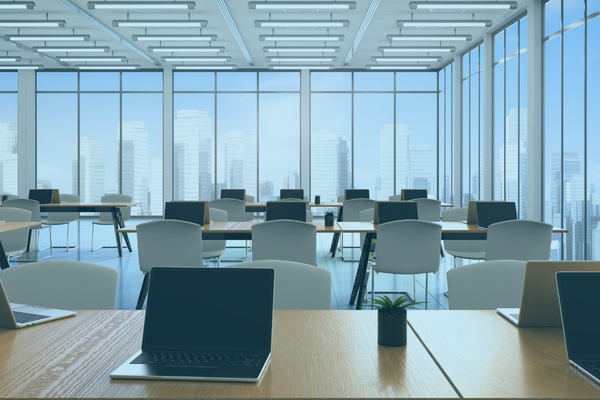 Employee Database Management
Keep track of the entry and exit processes of your employees and have your documents ready even before they start. Easily access your organizational hierarchy which will enable everyone to know who to contact. Each employee can access their own personal information, whcih is stored securely in the system. Manage employee trial and training periods and contracts..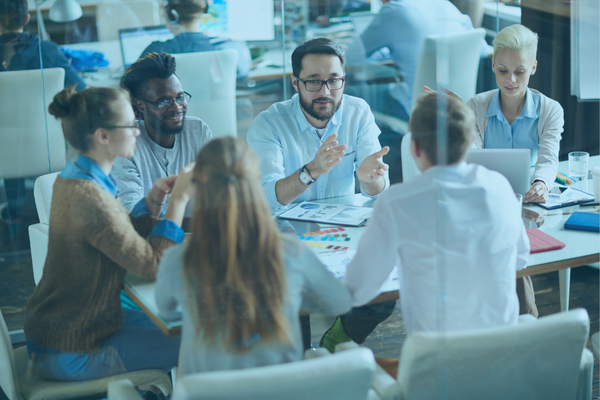 HR Cloud replaces;
SAP Success Factors

Jobvite

Zoho Recruit

Oracle Taleo
Additionally,
HR Cloud features;
Applicant Tracking

Employee Onboarding

Reise- und Spesenmanagement

Urlaubs- und Abwesenheitsmanagement
Zusätzlich,
Social Collaboration

Website Builder
Have you tried all other Cloud HR Management tools, but are not satisfied yet?